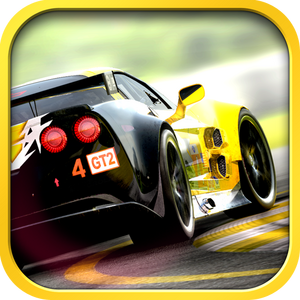 "Real Racing 2" Is The Second Game In Electronic Art's "Real Racing" Series. It Is The Successor Of Real Racing 1 And Was Followed By Real Racing 3. This Game Originally Came Out On December 16, 2010.
Gameplay: Real Racing 2
Edit
Real Racing 2's Game Play Is Similar To That Of Its Predecessor. According To Wikipedia, "When the player begins career mode, they have a choice of purchasing either a Volkswagen Golf GTI Mk6 or a Volvo C30. After purchasing their first car, the player moves on to the "Club Division" race class. The game as a whole is divided into five divisions; "Club Division", State Showdown", "Grand National", "Pro Circuit" and "World Series". Each division is further broken down into numerous individual races. Most races involve competing against fifteen AI opponents, but there are also two car head-to-head style and four car elimination races. After completing a certain number of goals, the player can move on to the next division, with the ultimate being to win the final race in the "World Series" division, the "Grand Finale". Throughout the game, when players reach specific goals, they are awarded bonus cash by in-game sponsors, which they can use to purchase new cars or upgrade their existing cars. In total career mode encompasses five divisions with fifty separate events and a total of eighty-nine races."

This Gallery Includes Some Screenshots Taken By Players And It Also Includes Some Appstore Pictures. From The Photos, It Is Visible That Real Racing 2 Has Multiple Vehicles.

If You Would Like To See Our Cars Pages And Series Pages, Please Type The Name Of The Car, Track, Etc. Into The Search Bar. We Are Sure You'll Be Able To Find The Information You Need!
Real Racing 2: Main Trivia
Edit
-The "3,2,1 Go" Sound is taken from "Need For Speed: Shift." (Released Late 2009)